Click on BLS Banner to
Order Your Green Products Here
Certified First Responders Awareness Program ( FRAP )

Qualified Sampling Technician (QST)
Certified IAQ/Mold Inspector (CMI)
Certified Formaldehyde Screener (CFS)
Certified Biocide Applicator (CBA)
Certified Professional Screening Partner (PSP)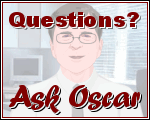 603-110 Victoria Ave. W.
Winnipeg, Manitoba
Canada R2C1S5



Harold Zabowski, Your Certified IAQ/Mould Inspector
Mould and IAQ Sampling Testing & Analyzing

A Complete Holistic Approach to Your Indoor Air Quality Problems!

Your First Step - Take the IAQ Survey: www.Surveys.NORMi.org/02779



Welcome to our site.

NORMI, the National Organization of Remediators and Mold Inspectors, is one of the fastest growing certifying agencies in the country and has been involved in providing high quality training for mold and indoor environmental professionals since 2004. Having trained thousands of construction professionals through the United States, Canada, Europe and South America, NORMI provides over 14 certifications to meet licensing laws now established.


Viotherm Environmental Solutions is a privately owned and operated mold and IAQ solution based business. We assist you with a complete holistic approach to your indoor air quality needs. We not only visualize a problem, we assess the problem; we test the problem to determine exactly what type of problem we are working with; we report the finding including solutions in a non-threating manner, so that you are satisfied and know what is expected. We encourage the you to be with the inspector at every step of the process.
Each step is discussed thoughly with the you prior to receiving permission to proceed.

We are certified through NORMi ( The National Organization of Remediators and Mould Inspectors ) and complete a required minimum of 20 hours annually in order to be re-certified.

It is well recorded that the E.P.A. ( Environmental Protection Agency) that the air we breath indoors, is 5% to 7% more polluted then the air we breath outdoors.
The E.P.A. report that 50% of our schools have indoor air pollution problems
The W.H.O ( World Health Organization) reported that it is estimated that over 30% of modern buildings had indoor air quality issues.
OHSA ( Organizational Safety and Health estimated that there were more than 1.3 million buildings with poor air quality in the U.S, potentially affecting more than 21 million employees.

Common Contaminants:
* Moulds * Allergens * Viruses * Pet Dander * Chemicals * Particulate Matter

Improving Indoor Air Quality is a tricky business. Sometimes, the solutions are simple, sometimes they are more complex. You can rely on Viotherm Environmental Solutions to help make it easier and find the right solutions for you.


M.R.S.A. or Methycillin Resistant Staphylococcus Aureus is the so-called "flesh-eating bacteria" some people call "mersa." It is a strain of Staph that used to be found ONLY in healthcare facilities but is now showing up in gyms, locker-rooms, whirlpools, etc. and is very difficult to control because it is resistant to antibiotics, also resistant to chlorine in water!

Visit our affiliated "Product" and "Solutions" tabs for valuable mold and indoor air quality information.


We welcome your comments and suggestions.We also look forward to serving you and are confident you will be pleased you chose us. If you have any questions please feel free to
contact us
.